Clown duets
AND BURLESQUES
Wordless physical burlesque and performances of imperfection
Street shows / Clown duets for public spaces, influenced by the imagery and language of the silent films of Chaplin, Lloyd and Keaton.
Absurd stories of wanderings and shipwrecks, which turn our ordinary spaces into extraordinary ones, reinterpreting what surrounds us with a highly visual treatment.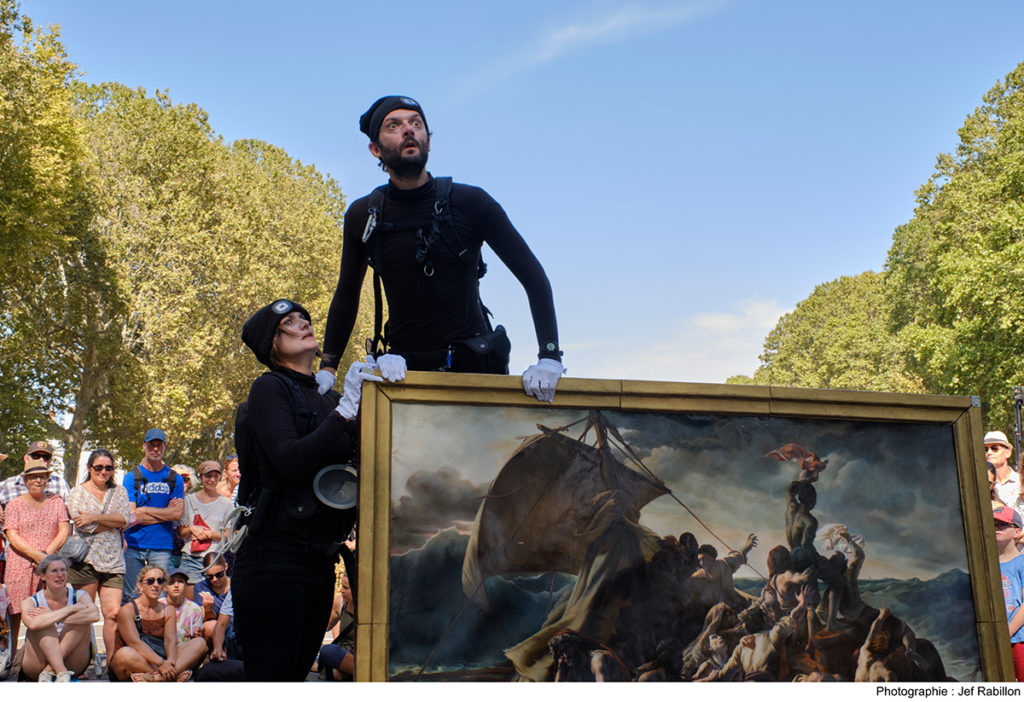 So Bigger (2023)
Clown duets for public spaces
The very very secret theft of Géricault's great "Raft of the Medusa" by a very very discreet duo.
It's already too late. It's daylight. They're out in the open, vulnerable. They shave the walls with their stolen 2 x 1.40-metre painting. The sidewalks lay traps for them, the bus shelters, posts and benches are an incomprehensible labyrinth. All eyes are on them.
They have no choice but to do everything in their power to disappear. And that's precisely what's leading them to disaster. They are like two castaways clinging to the stolen work like a raft.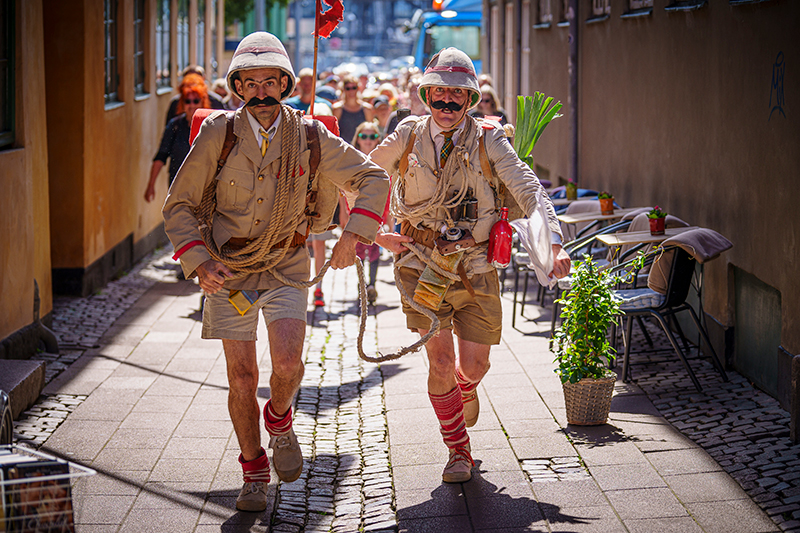 Very Lost (2018)
Clown duets for public spaces
Two very very lost explorers for very very wild streets.
The very dangerous journey of two very, very lost British explorers. A wild ride into the heart of public space, among insurmountable copses, bus shelters, poles, benches and other precipices. An unexpected look at the street, improbably giving it a landscape dimension.
Unknown spaces, mystery and infinity are no longer anymore. Our two explorers are in the wrong place at the wrong time. Now useless, everything behind them collapses like snow bridges. In a survival situation, they flee like an endangered species.
« We don't have any other choice than going forward, our paths were collapsing one by one behind us ».